Great Moments in Animation: Rocko's Modern Life
A collection of graphics of my favorite moments from the show.

---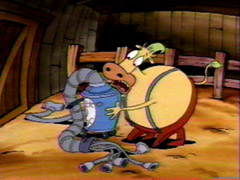 No. 1: Heffer has an intimate relationship with a milking machine.
From The Good, The Bad and the Wallaby.
---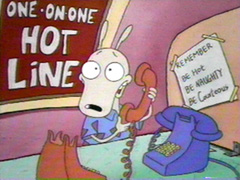 No. 2: Rocko gets a job as a phone-sex operator.
From Canned.
---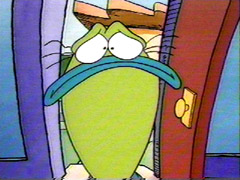 No. 3: Mr. Bighead catches Rocko with Mrs. Bighead. From Leap Frogs.
---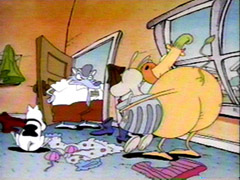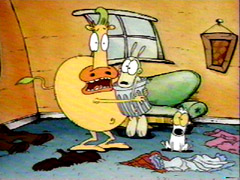 No. 4: Heffer's dad catches Rocko and Heffer. From Bedfellows.
---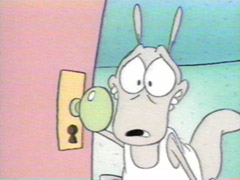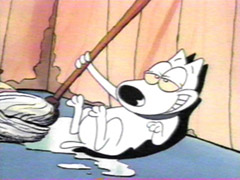 No. 5: Rocko catches Spunky with his mop. From Clean Lovin'.
---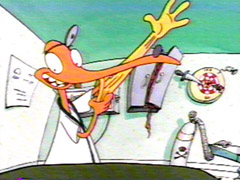 No. 6: Rocko gets a prostate exam.
From Flu-In-U-Enza.
---

No. 8: After choking on a chicken bone, Heffer dies and goes to Hell.
From To Heck and Back.
---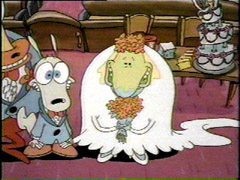 No. 9: In a desperate attempt to avoid being deported, Rocko marries Filburt.
From Kiss Me, I'm Foreign.

---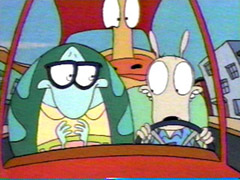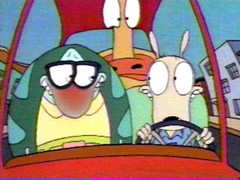 No. 10: Nervous about proposing to Dr. Hutchison, Filburt wets his shell.
From The Big Question.
---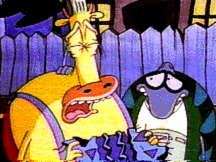 No. 11: After desperately searching for Rocko, whom Heffer has hypnotised into thinking he's a dog,
Heffer and Filburt find his flattened shirt and assume that he's dead.
From Hypno-Puppy Love.